All Locations Open 7 Days a Week
For take-out or pickup call the location you want it from directly.  For delivery use one of the links below.
We are now pretty much back to normal, hooray for us all!  Thanks to all customers, staff and the larger Tangerine family for keeping us busy and continuing to help us through.
Cheers & Good Appetite to all !
Support & Enjoy Tangerine
Buy an eGift Card today!
GIFT CARDS ARE A GREAT WAY TO SUPPORT, ENJOY & SHARE TANGERINE
Purchase in store or instantly online by clicking below
Purchase eGift Cards Here
Chef / Proprietor / Founder Alec Schuler's Breakfast Journey:
Located in North Boulder, Old Town Lafayette and Downtown Longmont,  Tangerine creates innovative takes on traditional morning fare. The menu is rich with natural quality and focused on fresh products, with many vegetarian and gluten free options. It's American brunch/lunch format with healthy, Tex-Mex and Mediterranean twists. Everything is made from scratch except for cheeses, breads and some meats. Enjoy a morning experience worth waking up for, with expert baristas creating fine coffee drinks with locally craft roasted Salto coffees, a full bar, and our bright and cheery décor.
SIGN UP FOR OUR NEWSLETTER HERE!
CURRENT HOURS:
Mon thru Fri 7:30am to 1:30pm
Sat & Sun 7:30am to 2:00pm
We DO NOT accept reservations
BOULDER
2777 Iris Ave, Boulder, Colorado, 80304
LAFAYETTE
300 S. Public Road, Lafayette, Colorado, 80026
LONGMONT
379 Main Street, Longmont, Colorado 80501
All locations CLOSED on Thanksgiving, December 25th & 26th
EGGS BENEDICTS*
TWO POACHED EGGS OVER AN ENGLISH MUFFIN [GLUTEN FREE +1.89] WITH HOLLANDAISE SAUCE AND POTATO HOME FRIES.
PANCAKES & WAFFLES
MAKE IT GLUTEN FREE +1.89, ADD ORGANIC MAPLE SYRUP 1.49.
OMELETS
3 EGGS, SERVED WITH CHOICE OF TOAST: SOURDOUGH, RYE, MULTI-GRAIN, ENGLISH MUFFIN (GLUTEN FREE +1.89).
SANDWICHES
SUBSTITUTE GREEN SALAD FOR POTATOES 1.49 ADD SLICED FRESH AVOCADO 1.49. SUBSTITUTE GLUTEN FREE BREAD +1.89.
SALADS
ADD A PROTEIN: CHICKEN 6.29, SALMON 8.79, HANGER STEAK 8.79, TEMPEH 5.99.
COFFEE DRINKS
PROUDLY BREWING LOCALLY CRAFT ROASTED SALTO COFFEE WORKS, NEDERLAND, CO.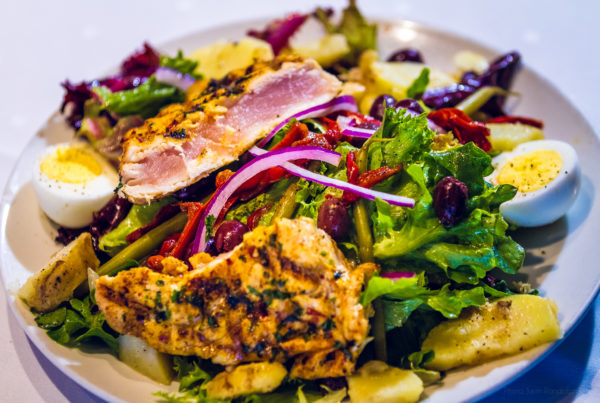 In Part 3 of this story I left off on how Tangerine's Concept coalesced. Thanks to all our stars (and ducks) aligning, Tangerine was busy right out of the gate. Yes, weekdays are not truly "busy", as we can almost always seat people instantly, but every Saturday and Sunday, since our inception, we are BUSY, often on a short wait for a few hours between about 9:15am and…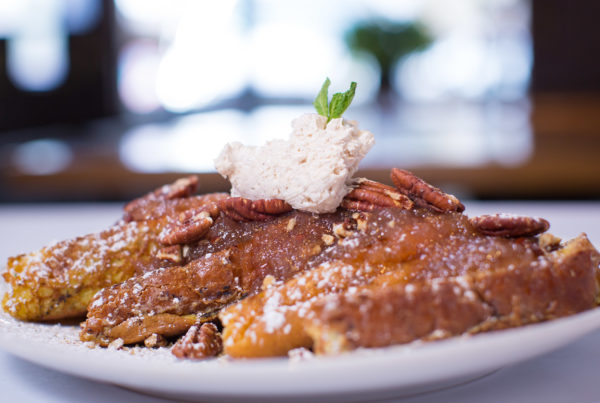 In Part 2 of this story I left off on how I created the "Tangerine Menu/Food Concept". See part 2 link here. We still needed to come up with everything else: the name, design, layouts, colors, logo and more. The name Tangerine came to me while I was enjoying a glass of wine and bite to eat, at Arugula Restaurant after a busy night service. I wanted a…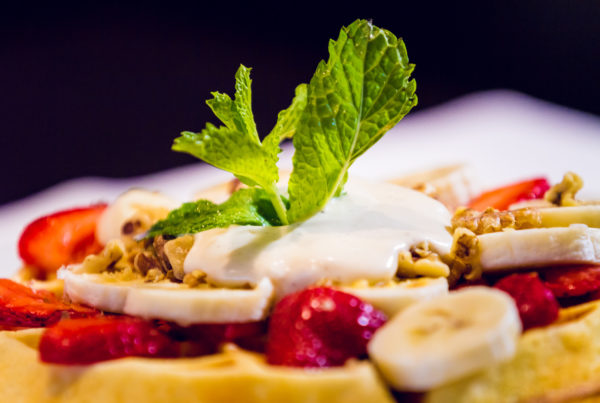 In Part 1 of this story I left off when I accomplished my goal of opening Arugula Restaurant in 2009. (Link to Part 1: click here) It was a dream come true. Here I was, cooking my own creations nightly in a busy "diet conscious", successful restaurant serving Northern Italian cusine. It was all going so well, I had the desire to expand! Lo and behold, about 18…
""Top 25 Dishes We Love: Salmon Caper Benedict""

Yellowscene

February 2012
"11 time "Best of the West" Award winner for "Best Breakfast/Brunch in Boulder County""

Yellowscene

2012 - 2019
""Go to your happy place; a creative menu, well prepared and served.""

Daily Camera

October 2011
"11 time Boulder County Gold Awards winner for "Best Breakfast" & "Best Brunch""

Daily Camera

2011 - 2019
""If you don't live in the neighborhood, it's worth a trip, and one suspects it will become a fixture of the local a.m. dining scene.""

Boulder Weekly
""Take in a view of the Flatirons from the patio while you choose from an array of beautiful egg dishes in scrumptious combinations.""

5280 Magazine
Join Us At Any Of Our 3 Locations....